Final presentation of the "Data Appetizers" Student Project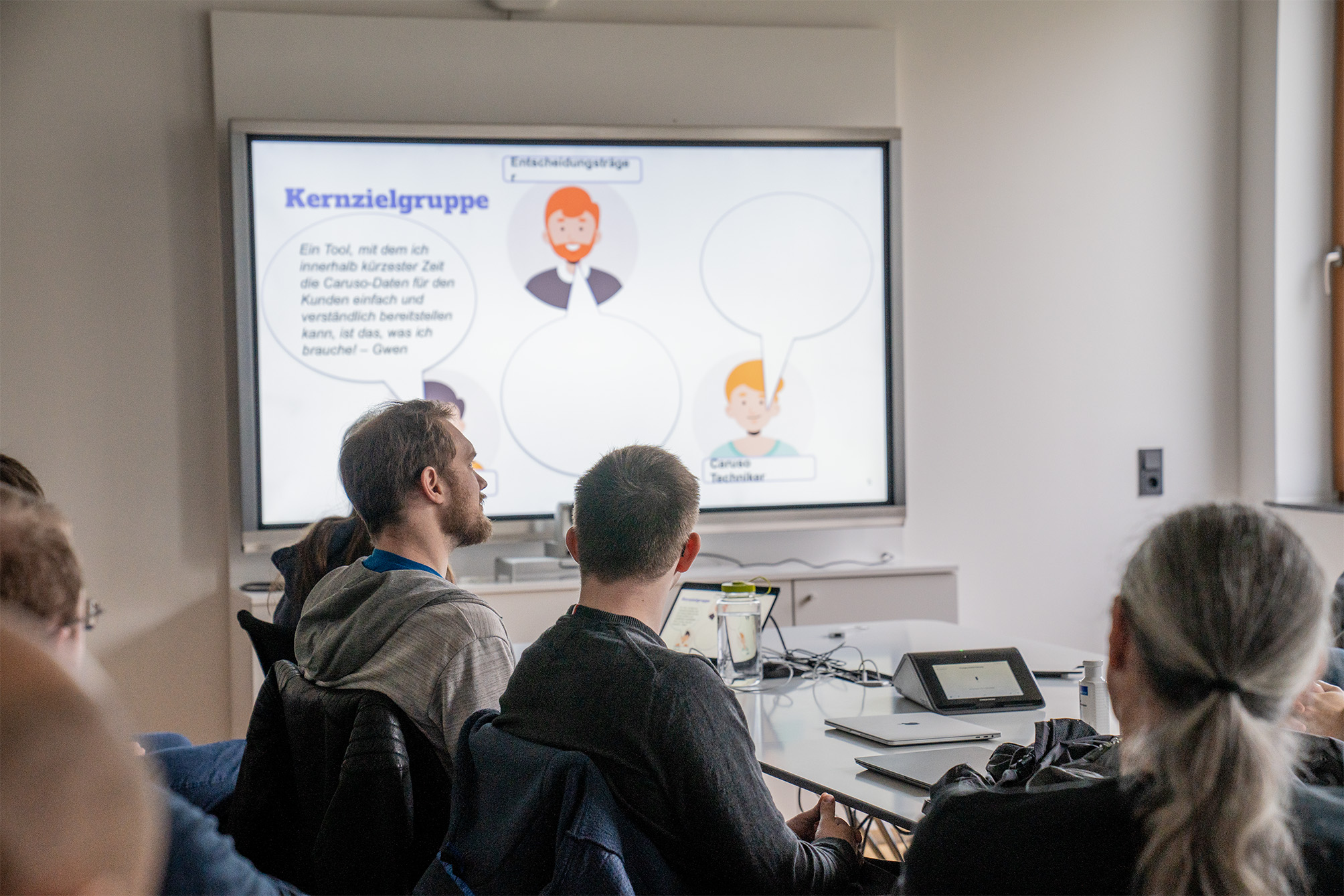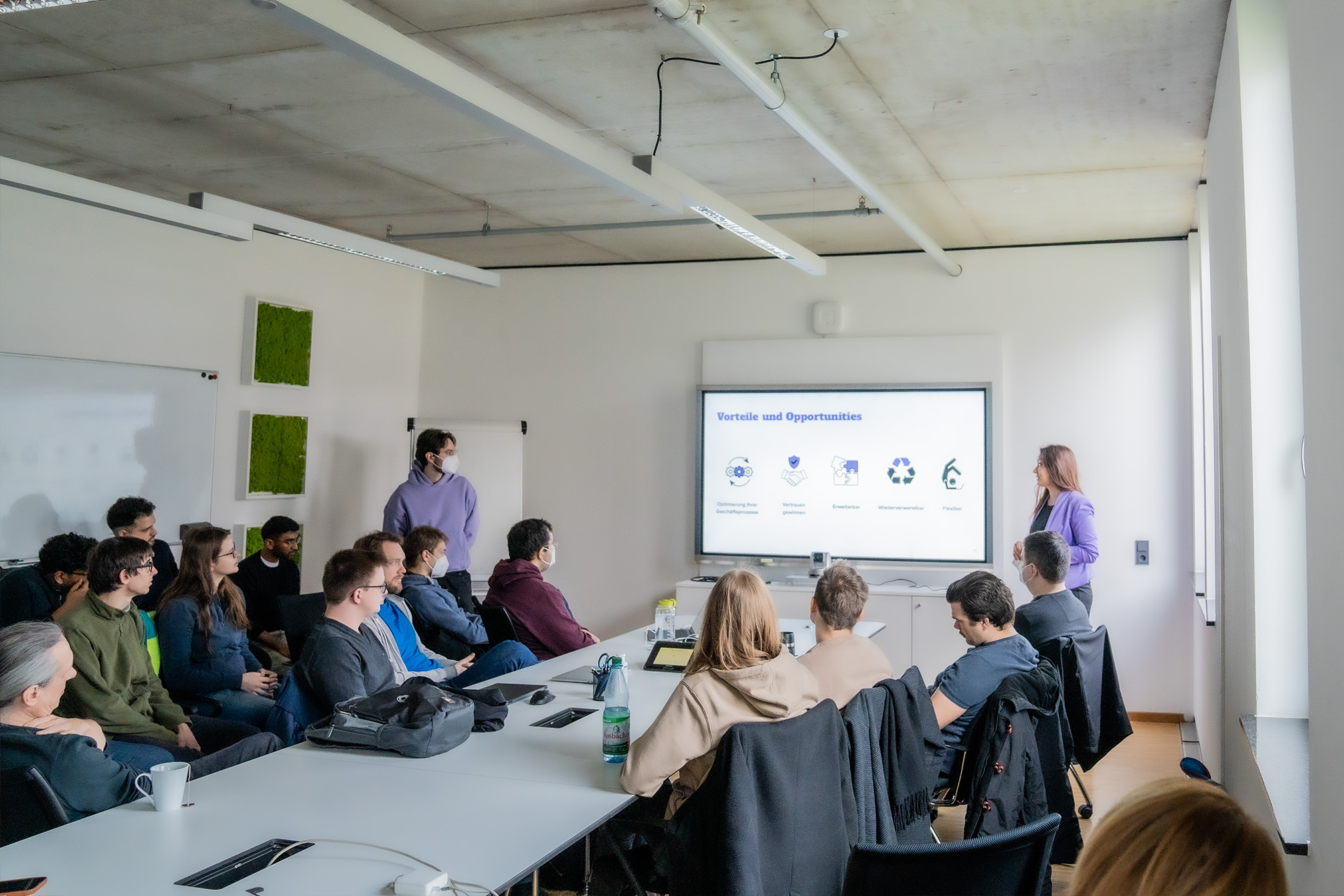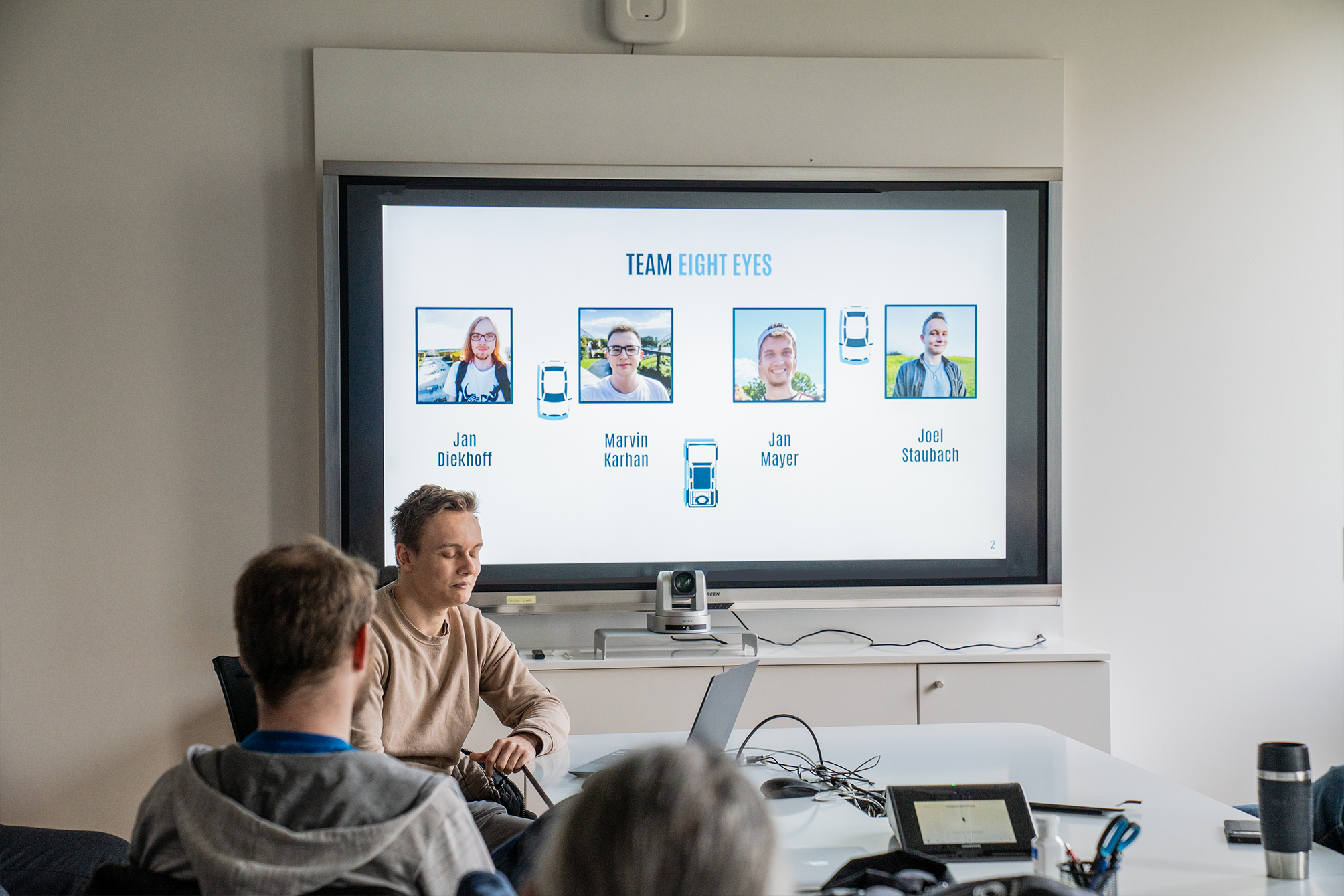 On the last week of January, we had the final presentation of our "Data Appetizers" project with the students of Hochschule Mannheim 😎 The master students of informatics put their brains together these past months to figure out a solution that could demonstrate how CARUSO's mobility data is used in real-case scenarios. This could allow future clients to understand the added value of telematics much better and faster and to trust the potential within!
We want to congratulate all 4 groups: "Code Masters", "Caruso Cardeck", "Eight Eyes" and "Drive-in-data" for the amazing presentations and solutions shared with us. As our colleague, Gwen said during the event "There's no question younger generations thrive on innovation and they are the ones who will form our future world". Thanks also to supervising professors Kirstin Kohler and Peter Knauber.
We hope you enjoyed the event and pizza 🍕 as much as we did and that you also liked our little present and go get some delicious donuts from the donut lab 🍩😁!
Thanks again to our CARUSO colleagues for supporting this project each in their own specialty: Gwen as the sales expert and main feedback giver on the customer process, Tina and Alexa as the UX experts and feedback givers on the UI, and Subham and Jens as the IT experts always ready to answer any technical questions 😉
See you again in April for Part #2 of the project! 🤩